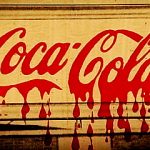 Free Screening of The Coca Cola Case. Director Germán Gutiérrez will be in attendance.
Thursday, May 3. 7pm.
The Fletcher Challenge Theatre at SFU Harbour Centre (555 West Hastings Street).
In association with the Vancouver Latin American Film Festival, the Latin American Studies Program at Simon Fraser University is screening The Coca Cola Case as part of the "Global Capital, Global Rights" workshop.
The screening will be followed by a dialogue with the director of the film, Germán Gutiérrez.
The Coca-Cola Case screened at VLAFF 2010 with great success, and has been included in numerous film festivals and human rights forums around the world.
---
THE COCA-COLA CASE/ Canada-2009-86 Minutes.
Directors:Germán Gutiérrez, Carmen Garcia
Producers:Johanne Bergeron, Yves Bisaillon, Carmen Garcia
Screenplay: Carmen Garcia
Cinematographer:Germán Gutiérrez
Editor:Elric Robichon
Colombia is the trade union murder capital of the world. Since 2002, more than 470 worker leaders have been brutally killed, usually by paramilitaries hired by private companies intent on crushing the unions. Among these unscrupulous corporate brands is the poster boy for American business: Coca-Cola. In an incredible three-year saga, filmmakers Germán Gutiérrez and Carmen Garcia follow these heroes in a legal game of cat and mouse. From Bogotá to New York, Guatemala to Atlanta, Washington to Canada, The Coca-Cola Case maintains the suspense of a hard-fought struggle.
If the consumer takes moral responsibility for the product he/she consumes, then you might want to think twice before drinking that Coke.
Colombia es la capital mundial de asesinatos de sindicalistas. Desde el 2002, mas de 470 lideres de trabajadores han sido brutalmente asesinados, usualmente por paramilitares contratados por compañías privadas en un intento de aplastar los sindicatos. De entre estas corporaciones sin escrúpulos esta el póster del niño Americano de los negocios: Coca-Cola. En una increíble saga de tres años, los cineastas Germán Gutiérrez y Carmen García siguen a los héroes en un juego legal del "gato y el ratón". Desde Bogota hasta Nueva York, Guatemala a Atlanta, Washington a Canadá, El Caso Coca-Cola mantiene el suspenso de una dura lucha.
Si el consumidor toma una responsabilidad moral hacia el producto que consume, entonces se pensará dos veces antes de tomar Coca-Cola.